We have rich experience in the field of calcium carbonate ultrafine grinding, classifying, and surface modification for 20 years, and we will be devoted to our industry and making efforts.
Qingdao EPIC Powder Machinery Co., Ltd is a scientific and technological production enterprise that specializes in the research and development of fine powder processing technology. It has developed and manufactured powder deep processing equipment with various structures, such as jet mill, impact mill, air classifier, roller mill, three-in-one laboratory mill, particle surface coating machine, powder drying de-agglomeration machine, etc; We can provide a full set of production processes and processing equipment from raw materials to products, and provide related project consultation, sample testing, project engineering design, machine model selection, technical training and other services. Our design concept is market-oriented, tailor-made according to the special requirements of customers, to achieve "one customer, one design".
Our company has a professional test center in Qingdao, offering processing and testing services for our customers and providing them with scientific research information and technical consulting services. Our technical team has more than 20 years of professional experience in the powder processing industry, and has accumulated rich technology and experience in powder process design, equipment design, manufacturing, and turnkey projects. Our company also has a number of foreign expert consultants from Germany, Britain and Australia to provide us with professional technical support.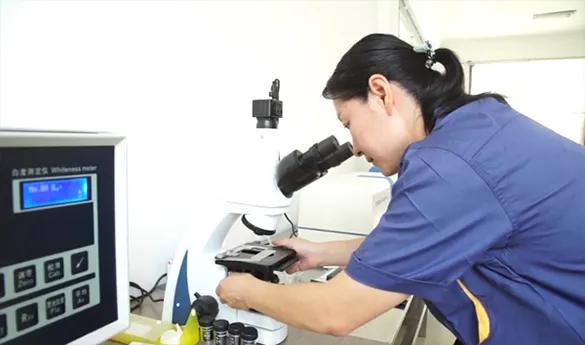 How long is your production period?
About two months. Our equipment is a non-standard customized product, and the production of each main component is put into production after signing the contract. Therefore, our production cycle is about 1-2 months.
What method is used for delivery?
By ship.After the production of the equipment is completed, we first package the equipment, put it into a container, and ship it by sea.
What if I bought your equipment and it is not suitable?
EPIC produce machines with non-standard customization. We select and design the plan according to the customer's needs, and design the plan based on the experimental data of the customer's material or experience and data. After meeting the customer's requirements, start manufacturing. Therefore, our products meet customers' production requirements, provide customers with comprehensive guidance and installation services, and strive to solve customers' production and installation problems.
What are your company's after-sales services?
EPIC is committed to building a professional service team for customers. After-sales service is our key area. We can provide you with a 1-year warranty and provide you with professional on-site installation technical guidance. Each set of products will be There is a set of fragile accessories as a gift, and at the same time, EPIC can provide you with a free equipment upgrade program for the products you purchase.
Please consult online customer service or leave a message to us.